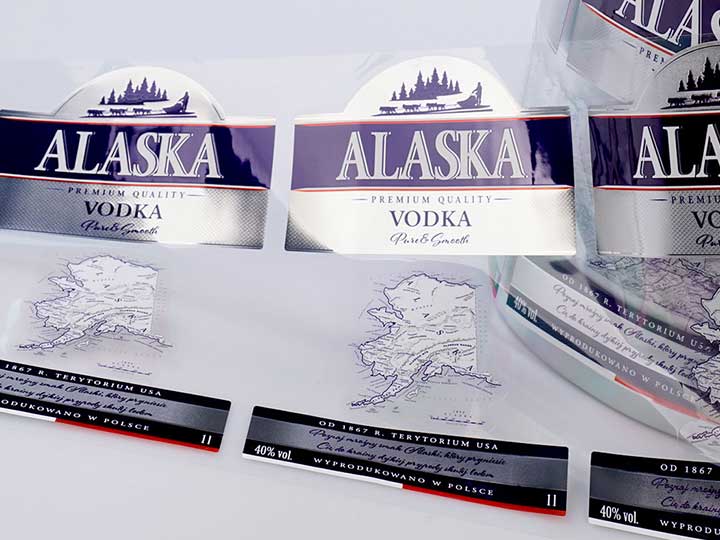 These high-quality labels are transparent on packaging. The transparent labels have a "No label look", which is used more and more on glass and plastic packaging. These labels are a perfect replacement for expensive prints printed directly on the packaging.
The use of transparent PP foil with crystal clear adhesives and a PET substrate allows you to get a perfect "no label" effect on the packaging. Our printing house offers UV inkjet digital printing with white underprint, refinement with cold stamping foils, and 3D or selective varnishes. This allows you to get amazing visual effects on transparent labels. UV inkjet printing on these types of labels is a perfect imitation of silk-screen printing and is tactile.
These kinds of labels are perfect for the alcohol, cosmetics, pharmacy industries, and on all transparent packaging, where describing the content inside the package is of greatest importance.
These labels increase the visual value of a product to be perceived as luxurious, sophisticated and modern.